Author: fraise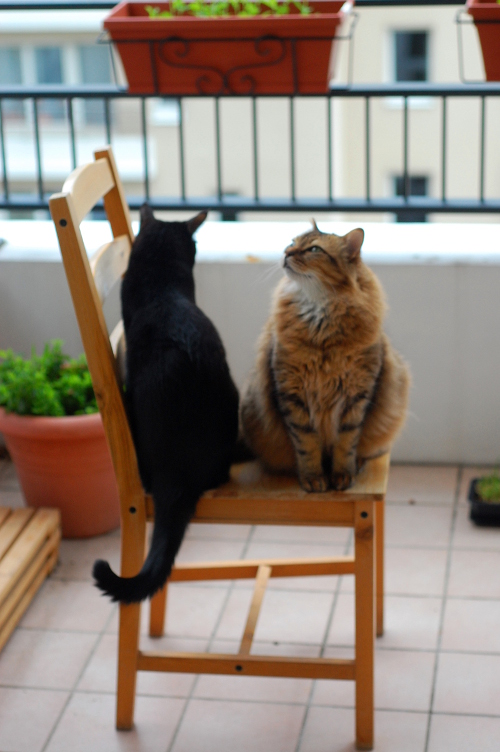 At home on my lunch break, I took what is quite possibly my favorite photo of the cats to date. They had never shared the chair on our Courbevoie balcony before, but today they did, and my camera caught Kanoko in another of his quintessentially feline "I am happy" expressions.
I've now taken the TGV often enough to earn Grand Voyageur status. My new card came in the mail today; Susu seemed quite interested in it.
There are two higher levels: Grand Voyageur Plus and Grand Voyageur Le Club. It's nostalgic for me, because I'm just old enough to remember when airline mile clubs were all the rage, and business travel with one added up to a lot of perqs. Now that those have all but disappeared, I've nonetheless gained a… train card that comes with perqs! I'll hit Plus status in a month, and likely Le Club not too long afterwards. You can exchange points for train tickets and/or gifts, get hotel reductions, use the special travel salons in stations, exchange train tickets much more easily, and for the highest Club level, if you miss your train for whatever reason, you can even get on the next one without exchanging your ticket. For free. All you have to do is notify the train controller.
No matter which card you have, the Voyageur programme is pretty nice. It's free, and means you don't have to print out your ticket, since it's linked to your card's QR code – those square barcodes you see everywhere nowadays. Controllers have QR code readers and simply flash your card. Bienvenue au futur !