Author: Susu
Sunday 1 March 2015, in Catnet, Cats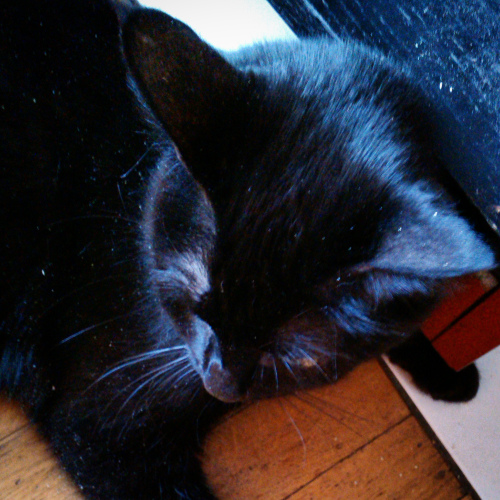 I've been hanging out listening to music lately. Music for Cats, of course. My favorite there is "Spook's Ditty." On request of a commenter, I borrowed my human's phone and took a selfie while pondering the meaning of life. As you can see, I am CLEARLY blue and black.
We're all looking forward to the return of spring. A lot of humans have been tired this last month; mine says it's a virus going around. I've never had a virus; I think it's because I catch a lot of flies? Probably eating flies helps build resistance to that sort of thing. Humans should consider eating more of them. They are really crunchy.
Kanoko's favorite song is still this one by Kraftwerk. He always purrs through the whole thing.