Saturday 26 April 2014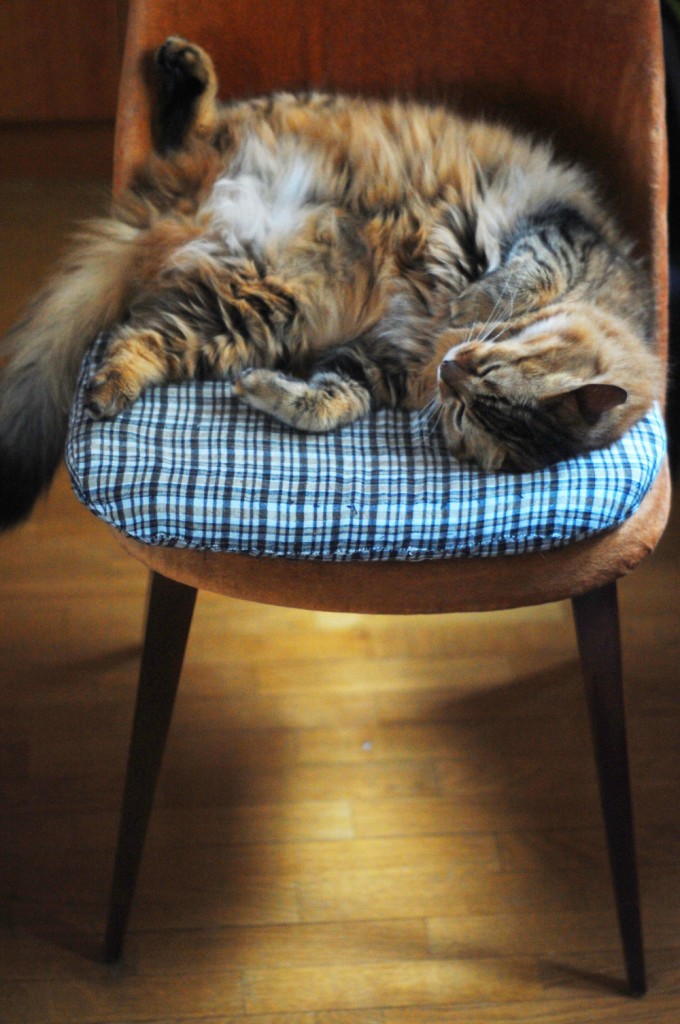 Slowly but surely, I'm settling into life in Parisian suburbia. My rental apartment came furnished, but street finds have added to its décor these past couple of weeks. The first was a simple wood end table that became a cat tree, then I found two plastic croquet balls that are perfect cat toys. This week I crossed a pile of clothes, shoes, old purses, and broken shelves. I nearly kept walking, but took a second look – beneath four cushions peeked out the tell-tale taper of midcentury modern furniture legs. I took off the cushions, and lo and behold, there was a perfect little chair.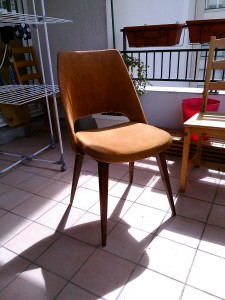 I took three of the four cushions (the fourth was in terrible shape) along with it, and now they too have become a feline favorite.
As for other "street finds", I've mainly been visiting Paris on foot so far. A couple trips to Montmartre for its cobblestone streets and amazing fabric shops, and a neat walk from La Grande Arche de La Défense, which is a few yards from our offices, to the Arc de Triomphe. It takes about an hour, and you get to go from the postmodern skyscrapers, cross the Seine, and walk through the posh suburb of Neuilly to reach the neoclassic Arc. There's a large métro station there from which you can get anywhere else. Hopefully the weather will cooperate tomorrow (Sunday) and I'll finally be able to spend a bit longer on foot in the City of Light.