Tuesday 19 February 2013
Regular visitors have likely noticed that I haven't been posting as often as usual – there was good reason for it, as I had another project in the making! I'm very happy to announce that I founded my own micro-publishing house, named Editions Amnis, and one of our projects can now be found in print, whether on paper or for your favorite ebook reader!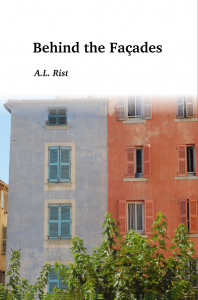 While the book has an "official" summary, here on my blog I can say a bit more. Written as a novella (short novel), its main theme is relationships, and how different people – and furry beings – approach them. Some see them as definable; controllable. Others view them organically, giving them room to breathe and grow. Still others have no human concept of it, while still clearly having relationships, in this case involving furry tails, pointed ears, and purring. The book's protagonist, Karin, navigates a flash point in her life that brings together past and present, throwing her childhood and young adult life into clearer perspective, although not one she would have sought out had she known the unvarnished truth ahead of time.
Naturally, the book is set on the French Riviera, although as readers here probably understand implicitly, "the Riviera" and "France" as definable entities (one stereotypical view of relationship to place) are not the focus.
Other books are in the works, though being a "micro" house, they'll naturally come out on a relaxed schedule. There are Facebook and Google+ pages to follow if you'd like, updated about once or twice a month: Editions Amnis' Facebook page, and on Google+.
As for the book, it's available:
– as a trade paperback,
– in ePub format for your iBook device (iPad, iPhone, etc.), as well as for Kobo, Nook, and Aldiko e-readers,
– in Kindle format. For availability in Amazon stores in countries other than the US, search for ASIN B00B274FTC by copy-pasting that code (there are zeroes in it)
– and in other ebook formats: Palm Doc (PDB), PDF, RTF, HTML, LRF, and even plain text.
There's also a free sample available: Behind the Facades – sample (PDF). Hope that readers enjoy!