Sunday 22 February 2015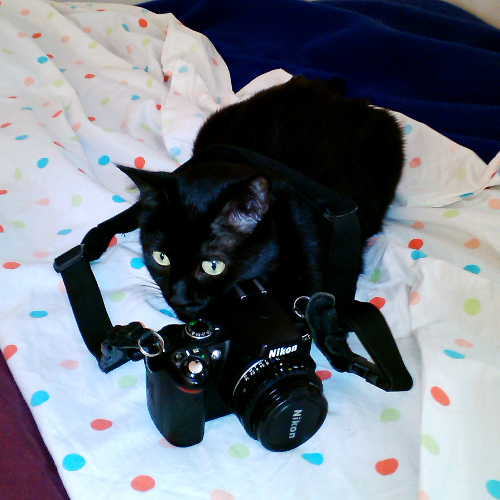 A chirpy hello to you! We had beautiful sunlight in Courbevoie today. After checking out the grass on our balcony and watching skylarks and crows, Kanoko and I came back inside to rest on the soft mattresses that our human also likes to use. I've been experimenting with photography thanks to our human. At first I thought she was just clicking a little black box with a big eye at us, but then I noticed it has pictures on a screen, like the other clicky-thing she uses to post these blog entries. She showed me that the small black box actually makes the photos on its screen!
For my first tries, I took a few shots of my best friend. This one is my favorite. Kanoko was paying a lot of attention to his fur, as usual, and the afternoon light was still nice.