Monday 9 March 2015
Posted in Catnet at 23:31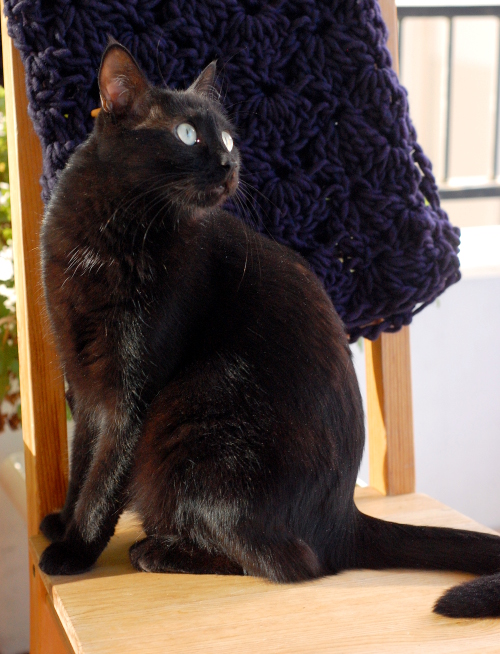 Kanoko and I have been enjoying the sun lately. Spring has definitely arrived! Yesterday it was twenty degrees (cats use centigrade).
In the evenings I like to read blogs too. In my last post I shared our favorite music, but we also love art. One of my current favorites is Kitty In A Hut. If you like cats and have a darkly-quirky sense of humor, you'll probably enjoy it too. My human says it's drawn by one of her friends from when she was a kitten-human. The kitty looks just like hers! Kind of a grey version of Kanoko.
After music and reading, Kanoko and I have a nice rest together to get ready for plenty of jumpy-time fun just before sunrise.